Slide Bar-B-Q
5275 65th Pl, Maspeth, NY 11378
Order now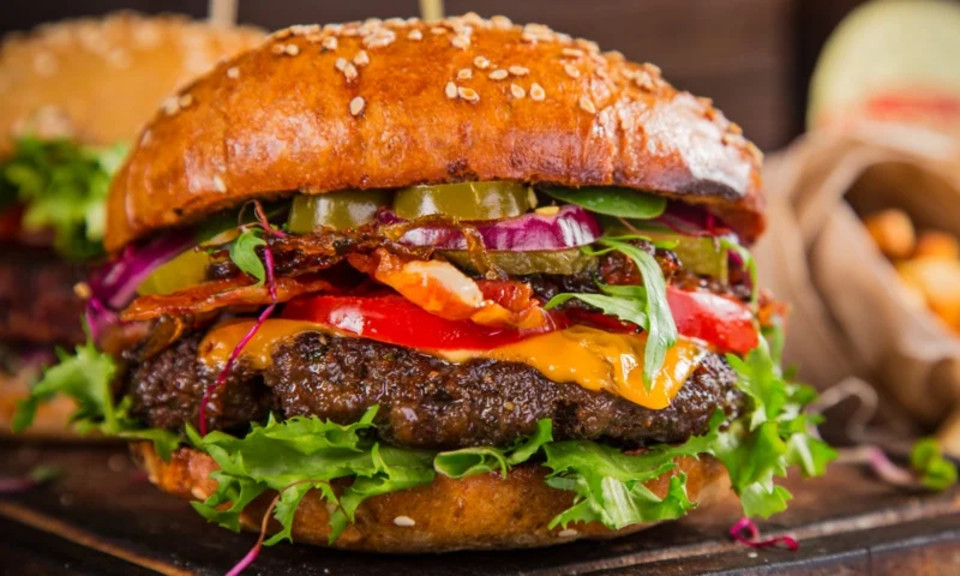 Joe
Unquestionably the best restaurant in Maspeth....Ordered Waffle chicken sliders to pick up...saw other diners with it and decided to stay and eat it there...ended up ordering fried pickle appetizer and 1/2 rack of ribs...ate all of it...the ribs had a great smokey flavor and literally fell off of the bone...i can't remember which sauce i had with it, but it was amazing....also ordered a steak slider to go and ended up just eating it once i got home!!...it is a real gourmet slider!!..I eat alot in the city, and i have'nt had a slider this good anywhere......Definitely will be back regularly...this is a true hidden gem..my waiter was telling me about their weekend brunch...he described the hangover cure!! it was the best sounding brunch item i've heard in a long time...I will definitely be there this weekend ready to take on some brunch....then maybe some sliders and maybe some of their BBQ meats.....this place is highly addictive!!!!! Great addition to the neighborhood
Rengang
What delicious BBQ! We ordered brisket with Carolina Gold sauce. It is an authentic mustard-based sauce like we have in SC. The brisket was nice and juicy. Another reviewer complained about the amount of fat, but you have to realize that the fat is necessary to keep it from drying out. Even after trimming the fat, three of us ate half of it and we're way too full to finish. We also ordered pulled chicken with regular sauce. The chicken had a nice smoke to it and the sauce was really good. I sopped it up with the corn bread, which is way better than the kind we make down south. The fries, mashed, and cole slaw were all good. As full as we were, we had to try the key lime pie. It was on the small side, but the three of us each got a big bite and it was enough after the heavy meal. The pie was delicious and tasted like homemade with quality ingredients. Will order here again!
randy
Best BBQ I have ever had! Being from the south I know what good bbq is all about and Slide is the best. They know what they are doing. First off, the brisket melts in your mouth. So tender!! The baby back ribs fell off the bone with a cherry wood taste. Very nicely done with awesome bbq sauce to compliment the taste. Delivery was very quick and they have my business as long as I am alive. Peanut shake was made with real peanut butter and peanuts as a garnish. wow!!!! Mash potatoes had a nice texture and the mac & cheese was really great. Perfect blend of cheese. The burger that my friend had was the ultimate burger cooked to perfection. I could go on and on but I said it all. I will be back to try more items from this truly hidden jewel.
Melissa
Amazing BBQ.. ....Everything was unbelievable...I had ordered a few months ago when they first opened, and it is even better now!! Delivery was on time and everything was packaged nicely and was still hot...Ordered brisket and sliders with fries...Melt in your mouth brisket with a side of delicious cornbread and baked beans....Sliders were out of this world....Ended up calling and complimenting the staff and spoke to the owner....Great guy...really loves BBQ...and it shows in the food...This place is great!!! and i'm sure there will be more to see from them....He was telling me about their brunch and nightly specials,,,,,sounds like a cool place...Im going Sunday!!!
Elizabeth
Decided to try this out when the order I placed for hibatchi didn't show up and I am so glad that I did. My steak was perfectly cooked, juicy, still hot, and delicious. Phenomenal. No need for any steak sauce which is rare for me. Also, my mac & cheese and baked beans were both tasty and warm. I didn't eat the cornbread. However, the shake. OH MAH GOODNESS! Life changing! It was one of the best shakes I've ever had in my entire life. I wish they hadn't of bagged it together with my food bc it was somewhat melted and too thin for my preference as far as shakes go. In town for about a week, I will be ordering from them again... even if it's just to get shakes.
Eleanor
I had to tell the people- this food is so delicious; each item surprises! This key lime pie is next level. This buttermilk fried chicken is straight juicy and seasoned beautifully. Mashed potatoes come sans-gravy, but you don't need gravy, they must be loaded with butter and sour cream? Beans! Substantial whole beans with the rich sauce and burnt end bits in there. Now the coleslaw might make you cock your head to the side and notice it is really mild, light and sweet. It makes for a nice contrast, so I dig that they do it this way. Cornbread is dense moist quite sweet with a few whole kernels, and it doesn't beg for butter like dry crumbly cornbread. Yea, my foods beg for butter. And hot sauce.

And then there's this amazing fried pickle- just like the rest of the fare a bit surprising in the best way imaginable. It's the giant deli style pickle slices beer battered and fried! Yea! I think you're not gonna believe it. I can't believe it, it feels like the best thing that ever happened to me.

Ok- BYOHSAU that's bring your own hot sauce and utensils cuz you're gonna need em.
Delivery was half hour late but I am in love with these people now so they can do what they want.
Rafael
Great food- got ribs with fries & a burger with fries. Everything was delicious & while the kitchen was running a little behind, someone from the restaurant called to apologize & let me know the delivery person would be a few minutes late which I appreciated. The only thing I could comment on is the fact that there were no condiments (ketchup specifically) included in my bag; having ordered 2 orders of French fries plus a burger I thought it would have been included but wasnt- so running to the supermarket & coming back to cold food was not the most enjoyable HOWEVER, FOOD WAS STILL DELISH !
Steve
Food was amazing. Arrived fast and hot. I lived in Georgia and I have had my share of BBQ but this place Slide BBQ knows how to do BBQ correctly. They have 5 really great sauces to use on your ribs. I have tried them all. I like Carolina sauce the best along with tangy st Luis sauce. Brisket is so tender and pulled Pork is to die for. Will def order again!!! Mac/cheese is nice texture and consistency. The beans are fantastic. We also tried the BBQ salad which was very creative with pulled chicken. Well done!
Miranda
I don't order from them often because it's indulgent food, so I treat it like a rare treat. What I really appreciated this time around was that they called to notify me that the delivery would be late, and offered me a free drink or dessert as compensation without my saying a single word. Most restaurants in the area don't bother to call ahead, let alone offer something to compensate. As a former dispatcher I really appreciate that they take the time to manage customers' expectations.
Taylor
From start to finsh this place was amazing. I put the wrong address, called em up and they were nothing but nice to me. Especially on a busy weekend night the food didn't take that long, the delivery man was super sweet and it was still Hot by the time we sat down to eat. And damn was is good!!!! It may be a tad more expensive then your other options but it is totally worth it. High quality food and great service. Will definitely be recommending this place to everyone!
About us
American, BBQ, Chicken, Dessert, Dinner, Grill, Hamburgers, Lunch Specials, Ribs, Salads, Shakes, Steak, Wings
Today

Delivery: 4:00 PM - 2:15 AM

Delivery

Tuesday:

4:00 PM - 2:15 AM

Wednesday:

4:00 PM - 2:15 AM

Thursday:

4:00 PM - 2:15 AM

Saturday:

4:00 PM - 2:15 AM